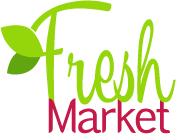 Here at Fresh Market we are committed to providing a great shopping experience! This is another milestone for us in our ongoing plan to create a Lifestyle Community like none other for our Residents and the general public alike. With fresh, quality products, excellent customer service, and great prices, all in a convenient location, you couldn't ask for more!
With these objectives in mind, a dedicated and experienced team, and many months of hard work, the concept of Fresh Market was realised and we are excited to show you how it is more than just a store. Explore the wine and cheese selections, the butcher's corner, 11 types of freshly ground coffee and the deli section with salads, oven baked pizzas, soups and much more.
We invite you to visit us and the other businesses located in The Villages at Coverley.
The Fresh Market Team,
Bringing You a Great Shopping Experience!
We welcome your questions & comments. Please contact us to make sure that all are addressed.